In The News
USA Womens volleyball takes home the silver at the FIVB World Championship in Tokyo
---
Mase Funa starting fast for the Oregon Ducks as the Freshman racks up sacks and tackles for loss from the "stud" position
---
Amy Rodriguez finishes in the top 3 in scoring for the National Women's Soccer League
---
Shane Cova scoops and scores for Santa Margarita Catholic High School
---
UCI Centerfielder, Mikey Filia signs with the Kansas City Royals
---
Sahid Valenzuela drafted and signed by the Oakland A's.
---
Dr Shepard accompanies USA Women's Volleyball to Trevisio Italy.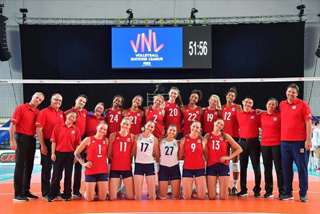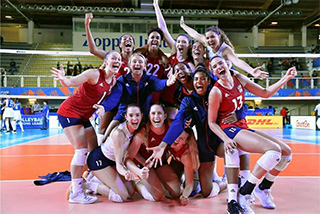 ---
Nick Najera is team captain for Seton Hall Soccer.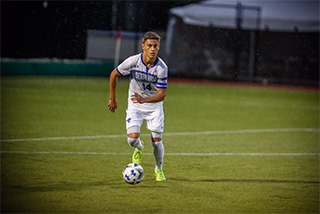 ---
Munir McClain imressing everyone as USC football practice opens.
---
Brooke Sweat takes FIVB Gold in Jinjiang and Bronze in Moscow.
---
Robert Krebs commits to Columbia University.
---
Patrick Cantlay heads into Fed Ex Championship with over $6 Million in earnings and a top 5 ranking. Cantlay looks forward to be joining team USA for the 2020 President's Cup in Australia.
---
Sahid Valenzuela getting ready for next season
Not the way I wanted my junior year to end but God has a plan and I have faith in it. Just a little bump in the road but I'll come back better and stronger! Thanks to Dr. Shepard for getting me right and to everyone for all the prayers and support. Now time to get better baby!!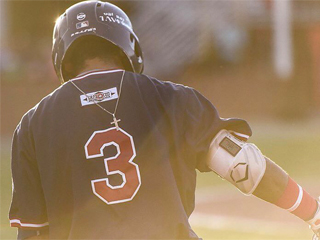 ---
Makenzy Doniak returns to Utah Royals FC after ACL surgery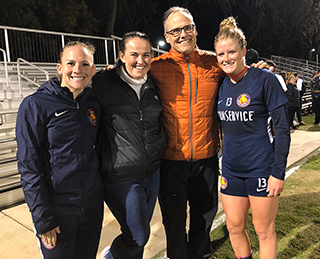 ---
Amy Rodriguez leads Utah Royals FC with a late goal and undefeated start of the season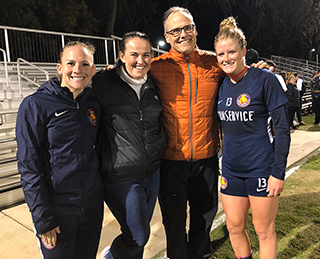 ---
Noelle Wijnbelt named 1st Team all conference and Big West Freshman of the year for UCDavis
---
Kevin Groeninger leads St Margarets to Lacrosse Championship while setting the California Career Scoring Record and being named Lacrosse Athlete of the Year.
---
Servite names sports medicine training center at Dr Ben Rubin
---
Jackson Cloyd Orange Lutheran LB commits to Oregon State
---
Servite Golf wins 3rd consecutive CIF Title.
---
Brooke Sweat wins gold in China for her first international championship. Sweat - Walsh move into top qualifying spot for the Tokyo Olympics.
---
Megan Crosson with a week 1 goal of the week for the Washington Spirit
---
Mikey Filia Interview as UCI CF
---
Trenton Debholm is the Big West player of the week for the 4th time this year. Posts 1.77 ERA
---
Andre Antone hits and pitches his way through his first full year at UCI
---
Kyle Mora posts 2.22 ERA and helps UCLA to No 1 seed in the NCAA tournament
---
Richard Krebs Commits to Princeton
---
Tony Ferguson looking to regain his UFC Championship after defeating Anthony Pettis at UFC 228 - just 5 months after his knee surgery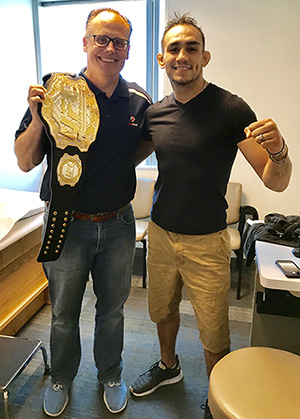 ---
Connor Buchanon is Servite Homecoming King
---
Jose Alvarez leads the Angels pitching staff in games and ERA
---
Munir McClain talks about his recovery from ACL surgery and getting ready for USC
---
Nick Najera leads Seton Hall Men's soccer as captain and a grad student
---
Tony Ferguson returns after knee injury to headline the main event at UFC 229. He may be an alternate for Connor McGregor.
Visit the links below for more inormation
http://www.espn.com/mma/story/_/id/24458839/tony-ferguson-anthony-pettis-works-ufc-229
https://mmajunkie.com/2018/08/tony-ferguson-vs-anthony-pettis-ufc-229-las-vegas
---
Servite High School finds another great leader in Senior OT Richard Krebs.
---
Servite HS repeats as CIF champion
---
Matt Chapman - from CSUF to the face of the franchise for the Oakland A's
---
Now campaigning against Tommy John Surgery in young kids......Tommy John himself. THe largest increases in numbers of tommy john surgery are occuring in the youngest athletes.
---
A-ROD provides the game winner for in the National Women's Soccer League goal of the week - week 19.
---
Two CSUF Pitchers go early in the MLB draft. Eastman goes 107th to the Phillies draft. Quezada goes 216th to the Rockies.
---
CSUF Baseball finishes off Stanford and is set to host the Super Regionals.
---
Amy Rodgirguez scores goals in back to back games and is having a great year for the Utah Royals FC of NWSL.
Visit the links below for more inormation
https://www.rsl.com/post/2018/02/06/get-know-amy-rod-rodriguez
http://www.nwslsoccer.com/players/amy-rodriguez
---
It's truly incredible how great Tony Ferguson looks 3 months after his freak knee injury and reconstruction.
---
Patrick Cantlay approaches 4 Million in earnings on the PGA tour this year.
---
Jose Alvarez - Pitcher, Angels - sets career marks for games pitched and ERA.
---
Tony Ferguson looks to reclaim his UFC World Champion title after knee surgery. Tony eyes November return to UFC. Tony tells ESPN - "Don't Kick me when I'm down."
Visit the links below for more inormation
https://www.bloodyelbow.com/2018/5/11/17344290/ufc-mma-social-media-twitter-news-injury-update-tony-ferguson-fight
http://www.espn.in/mma/story/_/id/23511182/tony-ferguson-ufc-kick-down
---
Keith Taylor - UW (Servite HS) - named as one of ESPN's Breakout players for NCAA football this season.
---
Kevin Groeninger named Lacrosse Player of the Year after shoulder surgery.
---
Dr Shepard is featured in Coast Magazine April 2018 issue. The ongoing article entitled - "Wish you were here " - features Dr Shepard and his travels to Botswana as well as his nature photography.
---
Kevin Groeninger is the OC Register athlete of the week as he leads St Margaret's Lacrosse against Foothill this week. Kevin has committed to a Div I scholarship at Bryant University.
Visit the links below for more inormation
https://www.ocregister.com/2018/05/07/orange-county-boys-athlete-of-the-week-st-margarets-kevin-groeninger/
https://www.maxlaxoc.com/tartans-kevin-groeninger-commits-bryant/
---
Ethan Rae competes at the Prime Time Polynesian Camp and breaks down his offers from Florida, Notre Dame, and the rest of the SEC.
---
J Serra WR Munir McClain commits to USC as he continues his rehab progress. .
---
Connor Airey is having a great spring and looking to start even more games for UCDavis football this fall.
---
Spencer Lytle enjoys his Notre Dame visit and approaches 20 offers.
---
Justin Brodt continues his strong season with two HR games for Huntington Beach.
---
F'Ave F'Ave has a strong spring game for Washington State looks to start as a redshirt Frosh.
---
Quentin Longrie has a strong year for USC and getting ready for the MLB draft.
Visit the links below for more inormation
https://usctrojans.com/roster.aspx?rp_id=35
https://dailytrojan.com/2018/04/25/usc-baseball-travels-to-oregon-for-a-trio-of-games/
---
Tyler Lytle has a strong spring game for the Buffs.
---
Nick Anderson hitting .300 for UCI and keeping playoff hopes alive.
---
Nick Anderson is a UCI Grad transfer from Va Tech. He earns the win and gets the walk off RBI for the Anteaters.
---
Brandon Moore back pitching at CSUF after tommy john surgery
---
Ethan Rae, 4 star TE recruit, gaining offers after ACL surgery.
---
Sean Paquet gets his first collegiate save for LMU after tommy john surgery.
---
Jackson Seybold named OC Register's Water Polo athlete of the year.
---
Munir McClain gets offer from USC after knee surgery.
---
Servite High School names its new sports medicine building after OSI physician Ben Rubin for his 40 years of service.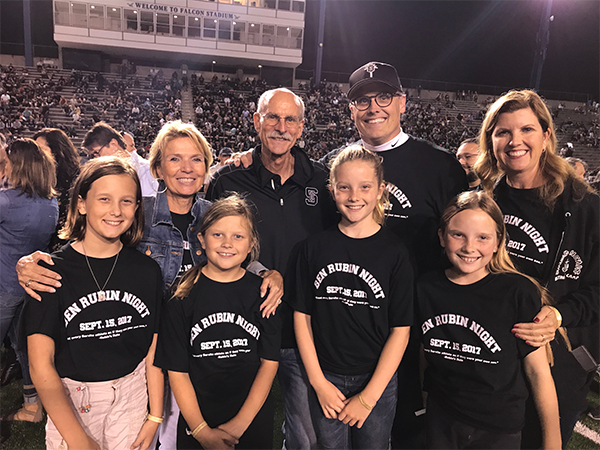 ---
Noelle WInjbelt completes her comeback from shoulder surgery and commits to UC DAVIS.
---
CSUF womens soccer is Big West Champs and on to the NCAA tournament.
---
The Krebs brothers lead Servite into the CIF Playoffs.
---
Servite P, Grant Newton commits to UCSB.
---
Sean Higgins P, commits to Columbia University.
---
Maddie Peters commits to W Michigan for Softball - congratulations to my niece....Maddie.
---
Josh Gruwell returns from ACL surgery and leads Grand Canyon University to a national championship in Lacrosse.
---
Sean Paquet ready to begin his pitching career at Loyola Marymount University.
---
Matt Chapman journeys from CSUF to the starting third baseman of the Oakland As.
---
Brandon Moore signs with CSUF after tommy john surgery.
---
Dr Shepard travels to Macau with team USA volleyball as they aim for a seventh World Grand Prix Title
---
Brooke Sweat and Summer Ross are having a great Beach Volleyball Season.
Visit the links below for more inormation
http://www.teamusa.org/USA-Volleyball/Features/2017/July/31/USA-off-to-a-hot-start-at-2017-FIVB-Beach-World-Championships
http://www.teamusa.org/USA-Volleyball/Features/2017/June/07/USA-locks-amazing-eight-at-World-Championships
https://volleyballmag.com/avp-beach-volleyball-chicago-upset-windy-city-as-hughes-claes-casebeer-mayer-doherty-hyden-into-semis/
---
Saints hold off Chargers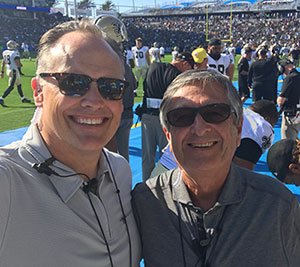 ---
OSI and Dr Shepard provide medical coverage for the USA Gymnastics championships at Honda Center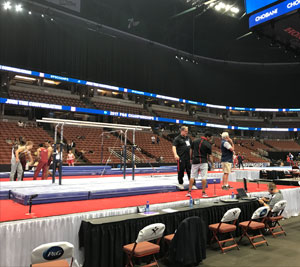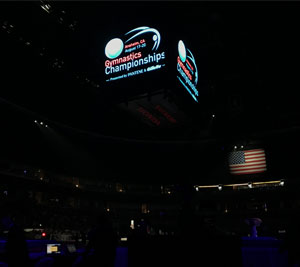 ---
David Olmeda is a top propsect for the TB Rays.
It's no surprise that the current Rays corner outfielders have been obtained in trade or through free agency. While they've done an outstanding job of drafting infielders, pitchers, and center fielders, the organization failed to draft powerful outfielders who profile well in the corners.
---
CSUF Titans heading back to Omaha and the College World Series after Colton Eastman's 1 hit performance.
LONG BEACH, Calif. ‐ Colton Eastman was heroic and Hank LoForte was clutch, as Cal State Fullerton hung on to defeat Big West rival Long Beach State, 2-1 to clinch the Long Beach Super Regional Championship and the Titans' 18th trip to the College World Series, Sunday afternoon at Blair Field.
---
Dr Shepard interviewed in an article concerning Nsaids vs Pharmaceutical grade Chondroitin Sulfate
A daily supplement of pharmaceutical grade chondroitin is as good as celecoxib (Celebrex) at relieving arthritic knee pain and doesn't have dangerous side effects, researchers say.
Dr. Jean-Yves Reginster of Liege State University in Belgium and colleagues recruited 604 people over age 50 with knee osteoarthritis from five European countries and randomly assigned them to take 800 mg of the extra-pure chondroitin sulfate (Chondrosulf), 200 mg of celecoxib (Celebrex) or a placebo every day for six months.
---
Dr Shepard travels and provides care for Team USA Volleyball in the FIVB World Grand Prix Matches in Macau, China.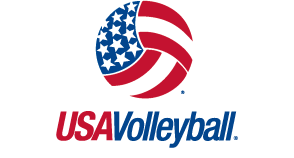 ---
Brooke Sweat finishes second at the FIVB beach volleyball tournament in Moscow.
Visit the links below for more inormation
https://volleyballmag.com/fivb-moscow-060317/
http://www.teamusa.org/News/2017/June/04/Dalhausser-And-Lucena-Win-Moscow-Beach-Volleyball-Title-Sweat-And-Ross-Earn-Silver
---
Cal State Fullerton advances to the super regional after Chris Hudgins hits a laser to beat Stanford.
Visit the links below for more inormation
http://www.latimes.com/sports/sportsnow/la-sp-college-baseball-regionals-20170603-story.html
http://www.fullertontitans.com/sports/m-basebl/2015-16/bios/hudgins_chris_z7ko
---
2017 P&G Gymnastics Championship to be held at the Honda Center - Aug 17-20
---
Brett McBride travels the world capturing, tagging, and studying great white shark. Their research contributes to the conservation of sharks and ocean ecosystems.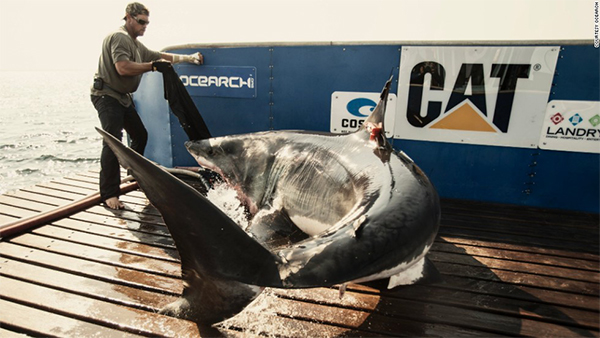 ---
Orange County High School Students get a look at Orthopaedic Surgery and Healthcare careers at Hoag Orthopaedic Institute's Mock Surgery Day.
---
World famous physical therapist and professional athletic trainer Mike Reinold DPT gives his take on ACL graft choices.
---
9 Months after tommy john surgery, Troy Rallings signs a contract with the Los Angeles Angels. Troy is the reigning PAC 12 player of the year and All American P from the Univeristy of Washington.
---
High School students learn about orthopaedic surgery through a mock surgery program at the Hoag Orthopaedic Institute.
---
John Ross - Long Beach Jordan and U of Washington - goes to the Bengals as the overall #9 selection in the NFL Draft.
---
Troy Rallings back to previous velocity 9 months after tommy john surgery. Troy is set to sign his first MLB contract
---
Patient returns to soccer after tearing four knee ligaments and injury to the peroneal nerve.
---
Nick Anderson shuts out No 1 Florida State and is named ACC player of the week
---
Trent Pellini commits to Purdue University.
Visit the links below for more inormation
http://www.ocregister.com/2017/03/02/boys-swimming-preview-top-swimmers-divers-to-watch/
http://www.danapointtimes.com/slideshow-dana-hills-holds-signing-day-ceremony/
---
Cal State Fullerton up to number 6 in the college baseball rankings. Connor Seabold named Big West Player of the Week
---
Congratulations to John Ross who breaks the NFL combine record for the fastest 40 yard dash ever.
---
Brooke Sweat back to her winning ways
---
Neil Pauu earns scholarship at BYU and will joing his brother Butch.
---
Dr Shepard named top doctor by Orange County Medical Association for the 11th straight year.
---
Attorney General Clamping down on Painkiller Perscriptions
---
Nick Anderson dominates for Virginia Tech
---
Blayson Varnadoe named California Player of the Year.
---
Tyler Lytle tearing it up at U Colorado Spring Practices
---
Fa'ave Fa'ave signs with Washington State
---
Nick Anderson is stellar on the mound for Virginia Tech
---
OSI's David Kruse in Rio as head team physician for USA Gymnastics
Visit the links below for more inormation
http://touch.latimes.com/#section/-1/article/p2p-88010382/
http://www.ocregister.com/articles/kruse-724342-team-olympic.html
https://www.youtube.com/watch?v=Ggway7ewnbs
---
Congratulations to two leaders of Servite High School.
Ugo Akabike received Servite High School Principal's Leadership Award and will attend the University of Oregon in the fall.
Carlos Nava Jr received Servite High School St. Phillip's Award for outstanding graduate and will attend the Norwich University in the fall.
---
Brooke Sweat goes from surgery to the Olympics in Rio for Womens Beach Volleyball.
Visit the links below for more inormation
http://www.teamusa.org/News/2016/June/12/US-Olympic-Womens-Beach-Volleyball-Team-Includes-Pair-Of-Olympic-Medalists-Team-Of-Newcomers
http://www.naplesnews.com/sports/college/fgcu/former-fgcu-volleyball-star-brooke-sweat-honored-to-represent-southwest-florida-in-olympics-341005de-382838281.html
---
Viven Dvali earns all Big West Honors in Women's Tennis
---
Hailey Stenberg commits to Pepperdine for soccer.
---
Dakota Brady finishes SMCHS with a 4.2 GPA and will be playing soccer at Point Loma Nazarene University.
---
Nick Anderson leads Virginia Tech in all hitting categories with a .339/.483/.418 season for the Hokies.
---
Liam Cronin named all county wrestler at 113 lbs.
---
Hailey Archuleta gets her first collegiate hit versus Oklahoma.
---
Westminster High School and UCSB product, Greg Mahle is looking to make the Angels opening day roster.
---
Garret Richards has 100 reasons to be confident in 2016.
---
Nick Anderson returns from elbow surgery and is leading the Virginia Tech Hokies. Nick opened ACC play with a Grand Slam against Miami and has returned to his role as relief pitcher.
---
CDC urges doctors to not prescribe opiate pain medications unless in the postoperative period.
Doctors told to avoid prescribing opiates for chronic pain.
---
Logan Sweet UCLA plays his brother Kyle Sweet of WSU.
---
Dr Shepard talks about the dangers of year round sports in the July issue of OC Parenting.
---
High School player pitching in the big A after elbow surgery in the past
---
Shea O'Donnell named to Orange County all county team
---
Working out of the bullpen agrees with Jose Alvarez
---
LA doctor with revoked medical license still providing "stem cell" treatments to patients.
---
Dr Shepard is honored for his volunteer medical work and pro bono surgeries with OC Access. A program designed to provide free medical care to Orange County people in need.
---
Liam Cronin named OC Registers Wrestler of the Year
---
Jose Alvarez recovers from surgery to lock down a spot in the Angels Bullpen.
Visit the links below for more inormation
http://www.ocregister.com/articles/jose-657653-lefty-role.html
http://fantasynews.cbssports.com/fantasybaseball/update/25145509/angels-pitcher-jose-alvarez-carving…
http://www.ocregister.com/articles/jose-656121-opportunity-takes.html
---
Garrett Richards looks good in Angels return / 2015 debut
---
Hoag Orthopaedic Institute is the only OC Hospital to recieve top medicare Ranking
---
Liam Cronin makes the state finals in wrestling for Servite HS
---
Servite HS wins CIF Soccer title
---
Dr Shepard interviewed in Good Housekeeping article regarding symptoms that fool Doctors
---
Jack Savage commits to play football at UCLA
---
Nick Robinson commits to play QB at University of Georgia
---
Hoag Orthopaedic Hospital Irvine rated #2 in the nation for readmission rates
45 hospitals with the lowest readmission rates
Even though a recent study found readmission rates are not an adequate indicator of a hospital's overall performance, hospitals in the U.S. are still prompted to reduce readmission rates or be penalized by Medicare under the Hospital Readmissions Reduction Program.
---
Clayton Johnson, Gerran Brown, George Wilson, Kyle Sweet, Jack Savage, and Nick Robinson named to the OC Register All-County Football Teams.
---
Major League Baseball introduces the pitch smart website. The website is designed to provide information regarding elbow safety in baseball athletes of all ages. The website includes preventative information and FAQs regarding tommy john surgery.
---

Garrett Richards recovering nicely from patellar tendon repair. Garrett has been cleared to begin his regular scheduled off season throwing program.
---
A preventative, eccentric exercise program is shown to decrease the number of hamstring injuries in professional baseball players.
---
A "nordic," eccentric hamstring strengthening program has been shown to decrease hamstring injuries in 283 professional baseball players.

Know More
---
USA women's volleyball wins FIVB world championship.
---
A healthy Jack Savage has a great year for Servite. Fully recovered from off-season shoulder surgery, Jack Savage is dangerous.
---
Max Tuerk named All-Pac12 at center.
---
Could Gavin Escobar be the Dallas Cowboys next big thing? Gavin Escobar has 5 TDs and is getting ready for the playoffs with the Dallas Cowboys.
---
Makenzy Doniak earns First Team All American Honors at UVA. Makenzy has scored 20 goals this year and leads UVA and the ACC.
---
The American Academy of Pediatrics reports that teenagers who do not receive at least 8 hours of sleep are more likely to be injured in sports activities.
---
Matt Shoemaker named Major League Baseball's rookie of the month for August and MLB's Top Pitcher for August
---
Two years after knee surgery, Michael Cage Jr is one of the top basketball recruits in the country at Mater Dei HS
---
Renato Torquato is back playing forward for UCI Men's Soccer after ACL surgery last year. He scored his first goal against UOP. UCI moves into the top 10 at #9 after beating West Virginia
---
No. 9 Anteaters Rock Mountaineers in Scoring Rampage
---
Makenzy Doniak starts this season where she left off last year. Makenzy opened the season with three goals and two assists as Virginia has jumped out to a 5-0 start following wins over Alabama and Samford this past weekend
---
Dr Shepard interviewed on AM 830 - Angels' Radio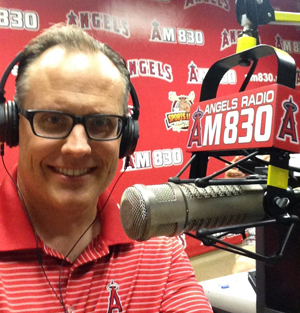 ---
Garrett Richards rooting for Angels down the stretch begins physical therapy this week
---
Angels' Ace Pitcher Garrett Richards has surgery at OSI
---
Logan Sweet running with the first team Wide Receivers at UCLAs mini-camp
---
Servite OT Clayton Johnson commits to USC
---
David Kruse named USA Gymnastics care coordiantor and lead team physician for men's gymnastics
---
Hoag Orthopedic Institute's Dr. David Kruse Named USA Gymnastics Athlete Care Coordinator
---
Logan Dooley competes on American Ninja Warrior
---
Safe kids 2014 research report on childhood sports injuries
---
Max Tuerk at the center of it all for USC.
---
Congratulations to Team USA Volleyball. USA Mens volleyball upsets Brasil to capture WIVB world league gold medal.
---
Dr Shepard interviewed in Shape Magazine regarding recovery after workouts.
---
UCI baseball players - Sparks, Morales, Spencer - go in the first 8 rounds of the major league baseball draft.
---
Matt Chapman - 3B CSUF - is drafted in the first round of the MLB Draft by the Oakland A's.
---
A's draft Matt Chapman and Daniel Gossett.
---
Margaret Schmidt commits to play women's soccer at Texas A&M.
---
UC Davis Football - 1990s All Decade Team.
---
UCI Baseball storms into the College World Series.
---
The Hill twins have dominated for OCC and look forward to the MLB draft.
---
Kylie Doniak has graduated from the University of Texas. Kylie a women's soccer star at UT suffered a severe brain injury after she was struck by a car as a pedestrian two years ago, but this week brought some good news as she walked through graduation.
---
2014 - The year of Tommy John surgeries in MLB. Is it an epidemic?
---
José Fernandez surgery confirmed as Tommy John epidemic continues
---
Dr Shepard appears in Good Housekeeping and Woman's Day talking about Thoracic Outlet Syndrome.
---
Softball athlete Hailey Archuletta commits to Syracuse University
---
Michael Cage Jr gets basketball scholarship offer from UCLA
---
Nick Difillipo signs with Stonehill College for Football.
---
Servite Asylum 2014
---
Kelly Meggs Claims Big West Player Of The Week Honors
Kelly Meggs was named Big West Player of the week as she knocked down 10 3-pointers over the last games for UCI. In her career at UCI, Kelly is currently fourth all time 3-point shooter. She will be attending graduate school at the University of Washington after graduation.
---
Jack Savage generating lots of interest after his junior season at Servite HS.
---
Michael Cage Jr drawing scholarship offers from all over the country.
---
"Return to Learn" outlines the need for a graduated academic return for student athletes who have suffered a concussion.
---
Angels add OSI, Dr Shepard, and Dr Grumet to their staff
---
Angels move east to Arizona as pitchers and catchers report
---
Rachel and Neil Pauu of Rosary HS and Servite HS are featured in OC Varsity.
---
University of Virginia Sophomore Makenzy Doniak has been named 1st team All American by the National Soccer Coaches Assoiciation. Makenzy had another incredible year and is one of the top women soccer athletes in the nation.
---
Jack Savage - a junior LB at Servite High School - is starting the recruiting process with early looks from Nevada and UCLA. Savage was all Trinity League at Servite this past year. Here are his highlights from Bruin Report online.
---
Chris Darling leads Chapman to first ever SCIAC postseason appearance. Chris returned from ACL surgery this past year
A late-season surge led the Chapman University men's soccer team up the conference standings to its first-ever SCIAC Postseason Tournament berth. The Panthers won eight of their final 11 matches to secure the fourth spot in the tournament, setting up a Wednesday match against the first-place Claremont-Mudd-Scripps Stags on Wednesday at 7 p.m.
---
Dr Shepard interviewed regarding concussions and the dangers of year round sports participation
Dr Shepard interview and article as it appeared as an insert by Concordia University in the Dec 7th, 2013 Orange County Register.

Know More
---
American College of Sports Medicine position stand. Exertional heat illness during training and competition
Exertional heat illness can affect athletes during high-intensity or long-duration exercise and result in withdrawal from activity or collapse during or soon after activity. These maladies include exercise associated muscle cramping, heat exhaustion, or exertional heatstroke. While certain individuals are more prone to collapse from exhaustion in the heat (i.e., not acclimatized, using certain medications, dehydrated, or recently ill), exertional heatstroke (EHS) can affect seemingly healthy athletes even when the environment is relatively cool. EHS is defined as a rectal temperature greater than 40 degrees C accompanied by symptoms or signs of organ system failure, most frequently central nervous system dysfunction. Early recognition and rapid cooling can reduce both the morbidity and mortality associated with EHS.
---
Makenzy Doniak is having a monster year in Viginia. She has led UVA to the final four of women's soccer and has set a single season scoring record. Makenzy has also been named a first team All-American and is a finalist for the Hermann Trophy as the nations top female soccer athlete.
Visit the links below for more inormation
www.virginiasports.com/sports/w-soccer/mtt/doniak_makenzy00.html
www.nbc29.com/story/24127474/brian-and-doniak-named-hermann-trophy-semifinalists
---
Logan Wright named male swimmer of the year at Santa Margarita Cartholic High School
---
Brandon Cody signs letter of intent with FIU for baseball
---
Kyle Boswell named scholar athlete as a shooting guard and engineer at UCSB
---
Nathan Rodriguez signs letter of intent for baseball with Arkansas after ACL surgery
www.ocregister.com/articles/rodriguez-538355-play-arkansas.html
www.wholehogsports.com/news/2013/nov/13/mckinney-bonfield-among-diamond-hogs-early-signees
---
Dr James Andrews receives votes for Sports Illustrated Sportsmen of the Year
It is taken for granted now that athletes can be repaired. That their shoulders and elbows and hips and knees and ankles, torn asunder in the many ways that sports can destroy the human body (in a football collision, throwing a baseball, screaming down a ski slope), can be restored to something resembling their original condition. That an athlete -- carted-off, air-casted, bedridden and full of pain and self-doubt, contemplating life after athletics -- can be returned to the field as if transported through time to the moment before he was hurt. It was not always thus, however. In fact, it is a relatively new condition, one that has altered not just the physical and emotional, but also the economic paradigm of modern sports.
---
Kentucky offers Mater Dei Sophomore Michael Cage Jr
While in town to see Stanley Johnson, John Calipari apparently offered his Mater Dei teammate Michael Cage, Jr. a scholarship. Cage is a 2016 power forward and the son of former NBA center Michael Cage, who played for Calipari when he coached the New Jersey Nets. The elder Cage tweeted the news yesterday.
---
Platelet-rich Plasma in Orthopaedic Applications: Evidence-based Recommendations for Treatment
Wellington K. Hsu,
Allan Mishra,
Scott R. Rodeo,
Freddie Fu,
Michael A. Terry,
Pietro Randelli,
S. Terry Canale,
and Frank B. Kelly
J Am Acad Orthop Surg December 2013 ;21:739-748.
---
OSI's Dr Kruse reviews concussion treatments
Orange County has an active youth sport and recreation culture that encompasses a variety of year-round activities. Unfortunately, injury is a reality of sports participation and concussion represents 10% of all injuries. Rates are highest in football for males and soccer for females. In the past decade, emergency department visits for concussion have increased by 60%.
---
Michael Cage excels in Summer Basketball Competitions
---
Dr Shepard recognized by Top Doctors in America
Dr Shepard was recognized in OC Metro this month and by an independent survey performed by Top Doctors in America.
---
Dr Shepard acompanies USA Women's Volleyball to the World Championships in Saporro, Japan.
Nicole Fawcett (Zanesfield, Ohio) scored 22 points off the bench to lead top-ranked U.S. Women's National Volleyball Team to a 17-25, 25-19, 18-25, 25-17, 15-12 victory over host Japan to conclude the 2013 FIVB World Grand Prix Final Round being held in Sapporo, Japan.
---
Congratulations to Logan Sweet!
Logan Sweet earned a football scholarship at UCLA at the end of their 2013 summer camp. Just rewards for all of his hard work after ACL surgery. Logan tore his ACL in the middle of his junior year at Santa Margarita CHS and has worked for 3 years to earn a UCLA Scholarship. He will be a sophomore wide receiver next year at UCLA and capped his season with his first Bruin touchdown in the Holiday Bowl last year. Congratulations Logan!
---
Orange County Register; Injuries Pain Surgeon by Teryl Zarnow
---
Return to play guidelines for soccer athletes after ACL surgery

Know More
---
Gavin Escobar getting ready for his first NFL season with the Dallas Cowboys.
---
Dr Shepard accompanies and provides medical care to the USA men's volleyball on its recent trip to Poland.
---
Logan Sweet scores on a 34 yd TD pass in the Holiday Bowl for UCLA.
---
Alon Leichman recovers from Tommy John Surgery and lifts Cypress College to State Championship
---
Max Tuerk is Mr Versatility for USC football - will start at guard this year after starting at Tackle as a Freshman.
Sophomore offensive lineman Max Tuerk has settled in at left guard this spring after playing tackle and even some center. Go inside to hear how Tuerk is progressing this spring.
---
Dr. Shepard was interviewed by PBS for an article to help people who do not enjoy exercise become more active.
---
Hoag Orthopaedic institute has been recognized as a national leader in outcome results, lower insurance costs, and patient satisfaction. For the annual outcomes report please click on the following link www.hoioutcomes.com.
---
Hoag Orthopedic Institute surgeons listed in Orange Coast Magazine's 'Top Docs of 2013' issue
Twelve physicians from Hoag Orthopedic Institute have been named among Orange County's 'Top Docs,' according to a new report issued this month by Orange Coast Magazine, and one of the physicians listed, Dr. Nicholas Rose, a hand and upper-extremity surgeon, was featured on the cover of the issue.
The other physicians included on the list are: Dr. Kim James Charney, melanoma and sarcoma surgery; Dr. Michael J. Fitzpatricksports medicine and arthroscopic surgery; Dr. Robert S. Gorab, joint replacement and arthritis surgery; Dr. Scott M. Graham, sports medicine and arthroscopic surgery; Dr. Zafar S. Khan, spine surgery; Dr. David H. Kim, sports medicine and arthroscopic surgery; Dr. Stephen A. Mikulak, joint replacement and arthritis surgery; Dr. Nicholas E. Rose, hand and upper extremity surgery; Dr. Benjamin D. Rubin, sports medicine and arthroscopic surgery; Dr. Michael F. Shepard, sports medicine and arthroscopic surgery; Dr. Daniel T. Stein, sports medicine and arthroscopic surgery; and Dr. Russell S. Montgomery, endovascular aneurysm surgery and carotid artery surgery.
---
What is Tennis Elbow? Causes, Symptoms and Treatment – Q&A with Dr. Michael Shepard
Less than 5% of all tennis elbow diagnoses are related to actually playing tennis. We recent spoke with Dr. Michael Shepard, a board certified orthopedic surgeon at HOI with specialty in sports medicine and overhead athletes who filled us in on this common injury.
---
Reed Williams is named to the all PAC 12 team and and all academic PAC 12 team
Reed Williams leads the UCLA Bruins with seven goals on the season, which is also good for a tie for third in the conference. The junior forward from Newport Beach, Calif. has also posted a single-season best 18 points (7 g, 4 a) in 2012 and had multiple goal games against Maryland on Aug. 31 and San Diego State on Oct. 12. This is the second time that Williams has made the All-Pac-12 team after he was named honorable mention as a freshman in 2010.
---
Jennie Krauser lead NC State in scoring
Jennie Krauser returned from ACL surgery this year to lead the NC State Wolfpack Soccer team in scoring. Jennie has had both her right and left ACL reconstructed with Dr Shepard in the past 5 years.
---
Employers flying their employees to Hoag Orthopaedic Institute for a high quality surgery experience. (LA Times article)
Companies go surgery shopping
---
HOAG Orthopaedic Institute holds a sports medicine forum for education and research
---
On Monday night November 5th, David Kruse MD of OSI and Rod Walters will be presenting a free symposium on concussions in athletes. NATA continuing education units will be available. The course will be from 7pm to 9pm at 230 S Main Street in the conference center. The goal of the symposium is to get all team medical providers (ATC, PT, MD) involved in the treatment and recognition of concussions.
---
Dr Shepard flew to Chicago Oct 19-21 to be an instructor for a Master's Course in Shoulder Arthroscopy. The course was put on by the Arthroscopy Association of North America and took place at American Academy of Orthopaedic Surgery Learing Center.
---
Jennie Krauser (NC STATE) scores crazy goal
Jenny Krauser coming off of ACL surgery has returned to her scoring ways for the NC STATE soccer team. Jennie has had ACL surgery on both knees and scored twice for the Wolfpack. The second goal has become a you tube sensation!
---
How to Avoid Mountain Biking Injuries
Sure, mountain biking is fun, but it's not without a little pain every now and then. About.com caught up with Dr. Michael Shepard, board-certified orthopaedic surgeon with a subspecialty in sports medicine from Hoag Orthopedic Institute in Irvine, CA, and Dr. Tim Brown, sports chiropractic physician, medical director for the Association of Surfing Professionals and founder of IntelliSkin. The experts in sports medicine addressed the most common cycling aches, pains and injuries.
---
Most Common Mountain Biking Maladies
Achy? Injured? Sore? Mountain Biking places high loads on joints that we normally don't think of as load bearing (i.e., elbows, shoulders, wrists). This can be analogous to walking on your hands, says Dr. Michael Shepard, board-certified orthopaedic surgeon with a subspecialty in sports medicine from Hoag Orthopedic Institute in Irvine, CA. That's because mountain bikers load their body weight across the upper extremity joints when traveling downhill.
---
When did sports become all about winning and not about having fun? By Rick Riley
---
Alon Leichman is enjoying a breakout season after Tommy John Surgery. Alon is a pitcher who returned to Jr College baseball less than one year after his tommy john procedure and keeps getting stronger.
---
Dr Shepard presents his study on Injury Prevention in Elite level Volleyball Players at the annual American Orthopaedic Society for Sports Medicine (AOSSM) Meeting in Baltimore Maryland.
---
The Hoag Orthopaedic Institute was named one of the top Orthopaedic Hospitals in the country by US News and World Report.
UC Irvine Medical Center's geriatrics program has made U.S. News & World Report's list of best hospitals for the 12th year in a row. Hoag Hospital in Newport Beach also made the rankings.
---
Fund Raiser for Injured Athlete and Patient Kylie Doniak
Kylie Doniak of Chino Hills had set her sights on Olympics, but she was severely injured when struck by a car in Austin, Texas. Her family's days revolve around her recovery; a fundraiser is planned.
To make a donation please go to: www.caringbridge.org/visit/kyliedoniak
---
Functional Strength For Triathletes (Ironman)
SCAR Physical Therapist and owner Jim Herkimer authors book on Triathlon Training
---
David Hill gets drafted by the Philadelphia Phillies
Given the way the 2012 season has gone for the Philadelphia Phillies, it was only fitting that this year's amateur draft be an event filled with surprises for the club.
---
Brian Rauh drafted by the Washington Nationals
Chapman University RHP Brian Rauh has been selected by the Washington Nationals in the 11th round of Major League Baseball's 2012 First-Year Player Draft on Tuesday afternoon, the second day of the draft. The three-time All-America junior was the 354th pick overall and becomes the 11th Panther since 1999 to be drafted by an MLB organization.
---
Efficacy of autologous PRP for orthopaedic indications: A meta-analysis
---
David Kruse MD has joined OSI as a sports medicine specialist.
David Kruse MD has joined OSI as a sports medicine specialist. Dr Kruse was an Olympic level gymnast at UC Berkley and went on to become a Family Practice Physician and performed a fellowship in Sports Medicine. He is an expert in the non-operative care of the injured athlete and in particular, the treatment of concussions. His addition helps OSI to provide the highest level of care to our athletes.
Visit the links below for more inormation
http://espn.go.com/espnradio/losangeles/play?id=7701354
http://espn.go.com/espnradio/losangeles/play?id=7701759
---
Megan Crosson signs with Santa Clara Womens Soccer after Revision ACL Surgery
Adding to a Bronco team roster that was ranked as high as No. 7 in the country in 2011, Santa Clara head women's soccer coach Jerry Smith announced the signing of five players for the class of 2016 Thursday. The class consists of four attacking players and a goalkeeper.
---
Wolitski enjoying miracle season
Mike Wolitski heard the prognosis and was devastated. Doctors can do some amazing things these days, but sometimes a body is just damaged beyond repair.
---
Dr Shepard in USA Today regarding Sports Drinks and Young Athletes
From youth playing fields to major league clubhouses, caffeinated energy drinks such as Red Bull and its scores of cousins have become a familiar presence in sports.
---
Jennie Krauser back for NC State
Started 11 games and saw time in 17 contests during her first season with the Wolfpack ... Her impressive freshman season saw her tie for the team lead in scoring with 14 points on five goals and four assists ... Scored a goal in each of the first three games of the season ...
---
Luke McDonald wrestling for Cal Poly SLO
A four-year letter winner in wrestling under head coach Alan Clinton at Servite High School in Anaheim . a three-time Trinity League champion, two-time Orange County All-Star and a CIF-Southern Section individual champion at 135 pounds in 2011...
---
Reed Williams puts UCLA into Final Four w Header
UCLA defeated Louisville 1-0 in double overtime in the quarterfinals of the NCAA tournament on Saturday night. The Bruins (18-4-1) advance to the College Cup in Hoover, Ala. Louisville finishes the season with a 14-7-2 record.
---
Servite Man of the Match: Michael Wolitski
In a game played at Servite in front of a very enthusiastic crowd the Servite team did not disappoint. Senior Conner Bevans scored in the 2nd and 20th minute but the goal that brought all the fans to their feet, many with tears in their eyes, was the header scored by junior Mike Wolitski.
---
Frozen Shoulder
Frozen Shoulder is a term applied to a number of pathologies that result in a stiff, painful shoulder. Frozen shoulder can result from surgical or traumatic injury, but adhesive capsulitis is an idiopathic, chronic inflammation of the capsule of the shoulder joint that leads to pain and a gradual loss of motion. The average woman has up to a 20% chance of experiencing adhesive capsulitis.

Know More
---
Tuerk Commits to USC
Santa Margarita (Calif.) offensive tackle Max Tuerk makes decision to commit to USC...
---
Pauu and Leuta-Douyere commit to BYU
Servite High School linebacker and top California prospect Butch Pau'u and do-everything teammate Jherremya Leuta-Douyere called Coach Mendenhall Wednesday with some news. It was news that the BYU head coach and Cougar fans all across the country had been waiting to hear for a long time now.
---
Jennie Krauser Leads NC State in Scoring
As a Freshmen (2010): Started 11 games and saw time in 17 contests during her first season with the Wolfpack ...
---
Lauren Gross named to Pac 10s All Academic Team in Volleyball
One of three upperclassman returnees at outside hitter for Ducks in 2011, and the squad's lone left-handed threat. As a sophomore saw 2 1/2 more action compared to her freshman campaign (30 sets / 12 sets) and nearly triped her kill total as a result. One of four Duck upperclass returnees that have all received All-Pac-10 All-Academic recognition.
---
Princeton University's Katie Rigler Named ACWPC All-America
Rising sophomore Katie Rigler (Fullerton, Calif./Rosary) of the Princeton women's water polo team was named to the Association of Collegiate Water Polo Coaches 2011 Women's All-America Team as an honorable mention selection.
---
Dr. Michael Shepard interview at Hoag
Dr. Michael Shepard is a board certified Orthopaedic Surgeon who is subspecialty trained in sports medicine with special emphasis on the care of the overhead athlete. Dr. Shepard's clinical expertise includes elbow and shoulder injuries of the overhead athlete, elbow arthroscopy, and complex knee reconstruction. University of California Irvine Medical Center contracts out to Dr Shepard to treat all of their multi-ligament knee injuries.
---
Sports Medicine Update
Sports supplements and energy drinks are a multibillion dollar industry. Despite their common use and sale, the supplement industry is largely unregulated. A recent study from the Journal of Pediatrics showed that in some areas of America over 50% of High School Athletes have tried sports energy drinks.

Know More
---
STOP Overuse Injuries
There is a growing epidemic involving our children today - overuse injuries. 30 million children participate in youth sports nationwide. Across the country, this results in 7 million sports injuries per year and 500,000 doctor visits. In California alone, 750,000 teens participate in CIF supervised sports. Wide participation, year round sports, and early specialization have led to an epidemic of overuse injuries. Often the child at greatest risk is the overhead sports athlete in baseball, softball, swimming, and volleyball. This is particularly true in sunny states like California where these sports are performed year round.

Know More
---
Reed Williams named Gatorade state soccer player of the year
Reed Williams of Corona del Mar has been named the 2009-10 Gatorade California Boys Soccer Player of the Year. The UCLA-bound player is now eligible for the national award, which will be announced in May.
---